Carpet Odour Treatment Mosman Area
Sometimes it's not enough to just clean your carpets; with lots of wear and tear, you may have some stubborn odours that are making your carpets and space smell foul. We can help with this. Not only do we clean and treat your carpets to remove bacteria, we also know how to get rid your carpet of those pongs that are affecting your quality of air and making your rooms smell bad. Our team of odour treatment Mosman area based experts will get the job done.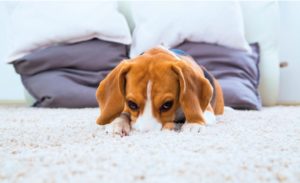 We professionally clean and carry out odour treatment for a wide range of spaces across Mosman area:
Industrial spaces, large smelly leaks or spillages
Spillages or smells in the home
Pet urine, drink or dirt which become embedded in your carpets
Dampness that is causing your carpet to smell mouldy
Our professional team will get to the root of your foul smell, so that they can clean it from within the carpet fibres and through to the underlay. We can prevent the smell from coming through again by eliminating bad smells. We use our equipment to cleanse the area and then treat it with odour eating products which break down the enzymes and bacteria causing the smell to occur. This is important to ensure that these do not return in time or as the weather gets hotter. For the most stubborn odours that have soaked through the carpets underlay, we will advise you the most appropriate process to treat these areas as effectively as possible to prevent the smell from reoccurring.
When you call us to treat your stains and stenches, we will:
Assess the area to make sure we treat the flooring with the right products to protect and clean our particular floor type
Clean- We employ the highest industry standard techniques to clean and rid your carpets of stenches.
Treat- We treat these odours with the best products for your flooring and for the most effective results
Deodorise- We will then deodorise the area to ensure that the smell has been removed from the underlay to the top of the carpet to totally eliminate the bad smell from the root of the carpet
Try Our Carpet Odour Treatment North Shore
For odour treatment lower north shore, call our experts who will be happy to help you get to the root of the problem and remedy that foul smell which has seeped into your flooring. Our full range of services allows you to relax and let the experts do their job, from beginning to end, we will make the process pain free for you and your household or workspace whilst maintaining the highest level of care tour clients and spotless cleaning with satisfaction guaranteed.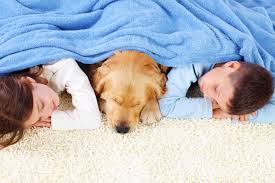 Odour treatment will make a huge difference to your environment. Your space will
Smell clean and fresh. Treating your floorings will extend their lifespan. More importantly, treating your carpets will provide a higher quality of air, reduce allergens and bacteria or spores coming from the problematic smells. So whatever your smell, give our friendly team a call so that we can get your home or office smelling fresh and breathable again!