We are flood damage restoration Mosman area specialists. We have experience in taking remedial action against floods. We provide water damage restoration Mosman area. We treat all layers of the flooring so that the affected area does not become mouldy or become a breeding ground for bacteria. Our water damage restoration north shore based professional team will assist you in taking the right steps to restore this damage.
We offer emergency water damage restoration north shore. Drying the space as soon as possible is the most important. For this, we use an extraction method to soak up all the water that is affecting your flooring. Then we will use our equipment to dehumidify the space, making sure that the space is thoroughly dry. Our team will work hard to treat these areas to prevent any mould, moss or smells of damp. This specialist treatment will: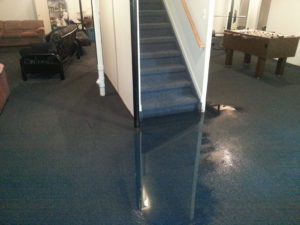 Extract water from carpets
Dry and dehumidify spaces
Treat the floorings for water damage and protect them against further damage once to water has been removed.
Restore water damage stains in carpets and hard floorings
Our flood damage restoration north shore based team understand and have experience in how to treat these buildings, flooring and your floor coverings after a flood. We work with the most effective extraction system we have found to suck up the water that has flooded your floors.
We use our drying and dehumidifying equipment to remove the dampness that could be left behind by a flood so that we can dry the space fully and ensure it is not damp.
We will assess your flooring and use the most appropriate products the treat, disinfect and protect from damp, mould and further damage.
We can treat all types of flooring and will tackle jobs large or small, whether it's an office space or your home that has been affected. Call us so that we can take immediate action to treat water and flood damage.
Call The Best Water Damage Restoration Mosman Area Has To Offer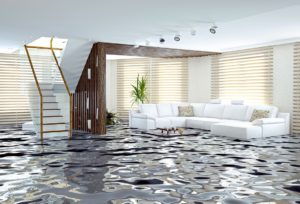 We will restore your floorings from water damage, whether hard or soft flooring. Drying and dehumidifying the space is essential to restoring carpets from water damage. We will work to remedy the damage and treat the areas with preventative steps to stop mould and moss growing in these places. Our fully trained team are experienced in clearing up these emergency floods or leaks no matter the cause. We have the tools to effectively restore water damage to your flooring.
Our water damage restoration lower north shore professionals are at hand to restore your floorings to their former state and extract any water or dampness that will cause further damage. We will then use products to ensure that the area will not smell or become mouldy. The products we use are environmentally friendly and will prevent bacteria and mould growing in these places.
Water damage can occur from a number of incidents such as; it could be a leak, burst pipes, overflowing tap, washing machine or dishwasher or a large spillage which requires professional care. Don't hesitate to contact our call out team if you need water damage repair or in a flood emergency. We are here to help you take rapid remedial action.