Rug Cleaning Mosman Area
Your rugs and tapestries are a statement piece in your home, we understand that, we want to ensure that they are looked after with the utmost care when it comes to cleaning them.
One of the things we specialise in is rug cleaning Mosman area based floor coverings. We have been carpet rug cleaning Mosman area homes helping family's get the most out of their rugs. Our friendly and professional team will inspect your rug and advise you of the best process for cleaning it to give the best results but also to take the highest level of care and attention. Which method and cleaning process we use will depend upon the fabric, the age and make of the rug. We want to ensure that we treat it with the care such handmade pieces deserve.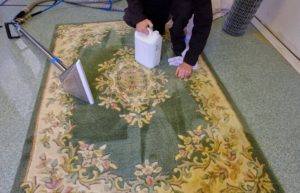 We clean rugs of all shapes, sizes and fabrics. We are experienced in cleaning Vintage and Exotic rugs that need that extra care and delicate handling.
We provide Oriental rug cleaning Mosman area and Persian rug cleaning Mosman area tapestries. We understand how these rugs are made and the materials used to create these beautiful pieces and we want to help you take care of them.
Using our Oriental rug cleaning Mosman area services will ensure that your rug is safely cleansed of dirt and bacteria. Giving your rug a renewed freshness and longer life.
Persian rug cleaning Mosman area is available with our experienced team. We will collect your rugs and clean them using environmentally friendly products in our technology to delicately handle these items.
Rug Cleaning Lower North Shore
Our professional and trained team of rug cleaners ower north shore will make your rugs a cosy place to sit once again. Cleaning your rugs with us will:
Rid rugs of pet hairs, stains and dirt
Remove bacteria and allergens that have become embedded in your rug
Make them a soft and fresh place to relax with your family
Remove bacteria, making them a happy healthy place to lay
Promote a healthier breathing space
Give them a new lease of life and revive their colours.
Increase their lifespan
We are experienced rug cleaners north shore for your convenience. Once we have inspected your rugs, we will arrange to come and clean them in your home or take it away for specialist cleaning. We will make the process as simple as possible for you, leaving you with a fresher space.
Having your rug professionally cleaning will prevent the build-up of dirt and dust. We clean all kinds of fabric from silk to woollen rugs and use our fantastic products to rid your rugs of stains, spills and smells. Our professionally trained team will treat your rug for dust mites, moths and other things that could settle into your rug. Caring for your rug properly by ensuring that it receives regular proper cleaning will also increase its lifespan.
We provide the highest quality of cleaning, following the correct process, to ensure rugs are cleansed and refreshed whilst protecting the fabric
Before entrusting us with your rug we will give your rug a full inspection and explain how your rug will be cleaned and cared for to achieve the best results
Our rug cleaning Mosman area experts are at hand to assist with your enquiry and handle these delicate items using the right products and equipment, giving you the best results for your floor or wall rugs and tapestries.
Contact our carpet rug cleaning north shore team for the best care for your tapestries, rugs and mats at reasonable rates.