Tile Cleaning Mosman Area
We provide services for tile and grout cleaning Mosman area wide. Regular upkeep and cleansing of vinyl and lino cleaning Mosman area homes and industrial spaces is important for maintaining a high level of hygiene. Hard floorings generally take a lot more footfall than carpets and with all that wear and tear, it is important to clean them regularly, they are often overlooked but breed bacteria if not up kept. Places like kitchens, bathrooms, industrial workspaces, shop floors are prone to more heavy duty wear and tear.
Hard floorings endure a lot of dirt, spillages, and germs. Regular mopping is not enough to eliminate germs and clean floors deeply. Mopping also allows dirt to spread around, so professional cleaning is advised so that we can target all flooring space, especially in those hard to reach corners. Having your tiles and grouting professionally cleaned is necessary to maintain the hygiene in these parts of your home or work place.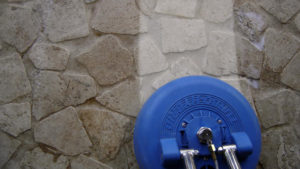 Our professional cleaning team will:
Clean your tiles- the technology we use will remove those stubborn stains and clean deeper into the tiles, plus all our staff are fully trained in using this equipment to obtain the best results.
Clean grouted areas- making sure that those hard to reach grooves and edges are cleaned and disinfected.
Eliminate bacteria and germs from within the tiles and grout
Treat mould and moss using products that prevent future growth
Leave you tiled flooring crystal clean and shinning.
Profresional Tile Cleaning North Shore
Our professionals will get your tiles shining again to brighten up your space and have a cleaner, healthier breathing environment. We have the equipment and solutions for tile cleaning lower north shore buildings, commercial spaces or your home.
When cleaning your tiles, it is also important to clean the grouting in the surrounding areas. To complement your fresh tiles, it is essential that the grout is also cleaned and removed of stains, bacteria and allergens. Our equipment deeply cleanses and seeps into the pores of the tiles and grout, giving you a professional finish for tiled areas.
Lino cleaning north shore floorings with our professional team will ensure that they are cleaned thoroughly whilst paying attention to your floor coverings, any underlay and the flooring below. We ensure that water does not seep through and that your linos and floor coverings are cleaned with bacteria killing products, which remain environmentally friendly for the people or pets in your space.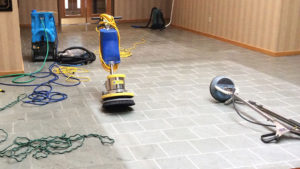 Tile and grout cleaning north shore homes is part of what we do here at Carpet Care Specialists. We use powerful equipment and products that clean deeply without damaging your tiles. We will assess your flooring, to inspect its composition, so that we use the best tools and products to provide you with the highest standards of cleanliness.
We clean indoor and outdoor tiles, and we have experience working with all types of tiles, ceramic, marble, porcelain, mosaic, granite. Exterior tile and grout cleaning can include concrete, paving, sandstone. None is a problem for our fully trained team.
Our friendly and professional tile cleaning Mosman area team will explain the process we use to get your tiles and grout sparkling clean, this will make a massive difference to the space, giving it a renewed sparkle and freshness.
Call us today for a consultation, for your tiled areas. We have the solution to get your space bright and fresh again. From industrial warehouse to bathroom tiles and flooring, we will clean your floors to the highest standard- 100% satisfaction guaranteed.