Pet Urine Treatment Mosman Area
Top of FormWe provide a pet urine treatment service. This is a specific process to remove pet urine soiling, odour and most importantly bacteria that occurs as a result. Over the years we have treated many homes, with their beloved pets who have soiled inside the house. These stains and smells is hard to remove from fabrics, which is why we have sourced to best care there is for urine treatment for carpets and fabrics. It could be our mattress, sofa or carpet that has been affected by our furry friends.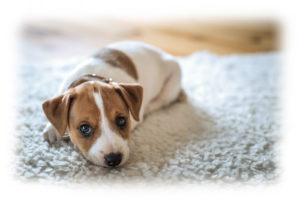 Our pet urine treatment targets the area to eliminate odour and remove the stains that may have been caused. Our beloved pets can sometimes have accidents in the home and once their scent is embedded in the carpet, they will keep going back to the same spot, ruining your carpets or rugs. We will eliminate those bad odours and tackle the problem from the root of your carpet and underlay.
Failing to treat these areas can contaminate your carpets, spreading bacteria as you walk around. This will also help rot or mould set in. You can prevent with the help of our pet urine treatment Mosman area specialist team.
Our team will:
Clean the area, making sure the urine stain is treated from the root of the carpet and underlay
Treat stubborn stains
Treat the area with anti-bacterial solutions to void germs spreading through the fibres of the carpet
Deodorise the area
Refresh your carpet and rid it of the stains and stench of urine.
Pets have a habit of going back to the same place they have peed in already and bleach does not get rid of the deep scent that keeps them peeing on your carpet. The best way to prevent your pet from urinating on the carpet is to fully clean and treat stains and odours.
Try Our Pet Urine Treatment North Shore Services
Our pet urine treatment lower north shore based experts know exactly how to tackle this pet problem without making the area unsafe for your furry friends or family. The products and methods we use are environmentally and pet-friendly for your peace of mind.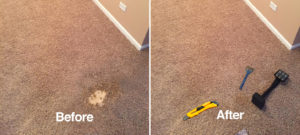 We use specialist cleaning products that will kill bacteria from the urine and neutralise the bad odours so that your carpet stays odour free.
Our professional team will sanitise the space with products that assist in breaking down the dirt and bacteria within the carpet to fully remove the odour of pet urine.
Our professional pet urine treatment Mosman area team will get rid of those foul smells which have become embedded in your carpet.
Call us to restore your carpet to its former condition, our friendly team are on hand to assist with your queries and arrange for your professional cleaning team to come and treat the odours in your carpet, making it a safe place for the rest of the family to relax and enjoy an allergen and bacteria free carpet.